For over 25 years, CSERC has played a key role in defending oak woodlands and other open spaces that stretch across much of the Sierra foothills. Over the years, sprawling land development has sometimes surged and sometimes just inched forward. Inevitably, however, more oaks are bulldozed year after year. More habitat is developed, and more open space is lost.
We work to protect the oak woodlands
CSERC's main goal in relation to open spaces is to help improve the projects that come up for approval, rather than battle to stop each project. CSERC only opposes the worst, most damaging projects. Even then, our staff works openly with developers to reduce environmental damage and decrease opposition to their plans.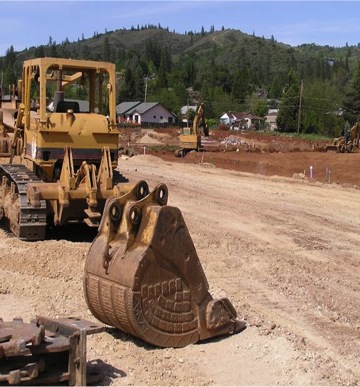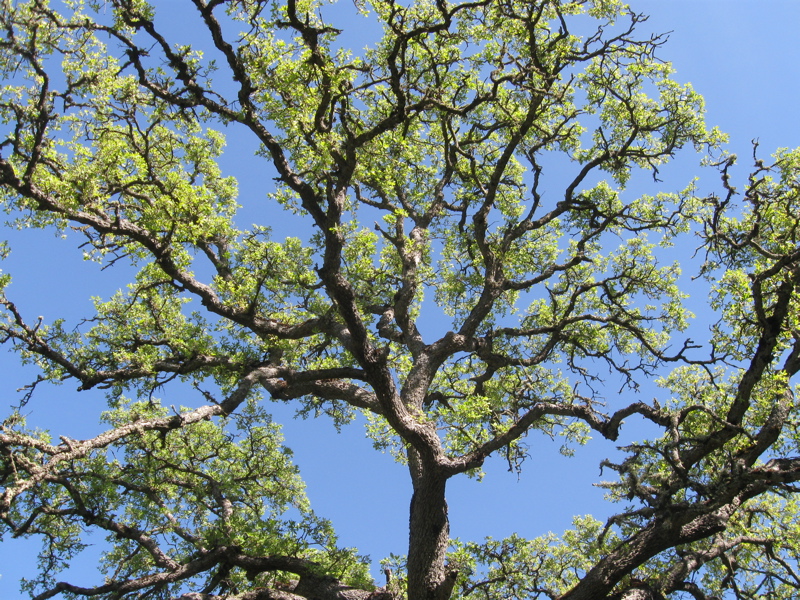 Others demolish oak woodlands
In years past, Tuolumne County supervisors aligned their goals with the local building industry. These goals included discarding any wildlife policy beyond the absolute minimum requirements set by the State. At public meetings, County staff and board members have routinely shared their intent to eliminate certain environmental protections. Any wildlife species that does not have state-mandated protections in place, as well as old growth oaks and relatively rare valley oaks, would suffer from reduced regulations. CSERC will continue to advocate for species protections like these, in order to preserve the precious resources that help define the rural character of the area.
      Land planning and development policies are complex and highly technical. County General Plans set programmatic direction and define where different uses may legally be approved. Unfortunately, without opposition from environmental advocacy organizations such as CSERC, areas officially designated for agricultural uses or open space can end up getting approved for extensive new development, or for uses that negatively affect neighboring properties.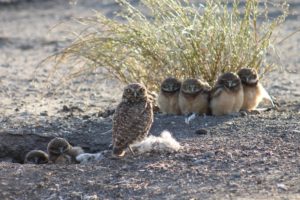 When new development proposals come up for consideration, CSERC staff reviews the environmental documents to judge their risk. When projects may cause harm, our staff visits the project site, submits written comments, and often testifies at planning commissions and county supervisor hearings. CSERC also works directly with many developers to press for positive changes that allow projects to continue while minimize harm.
      Over the years, there have been many situations in which local decision-makers chose to circumvent State environmental laws or local county regulations. In regards to projects that cause significant environmental harm, CSERC appeals project decisions and sometimes sues to block their progress. Due to litigation, two separate mining projects made settlement agreements that reduced the potential impacts of the projects to varying degrees.
      In both Calaveras County and Tuolumne County, revisions of each County's General Plan are slowly progressing through the planning process. However, in Calaveras County, State agency estimates of population growth suggest that the creation of additional lots is unnecessary; an excess of vacant parcels already more than meet expected demand for the next 20 years. Allowing new development to consume agricultural land or open space is excessive.
     In Tuolumne County, the initial proposed revision from County supervisors would greatly diminish wildlife protection policies, especially for oak habitat in areas close to existing communities.
     CSERC strives to alert volunteer conservation groups and individual citizen activists about these proposed developments, strengthening the local community's involvement in long-term plans for development across the region.
Protecting open space with experience and persistence
One of CSERC's primary aims is to attend meetings at every opportunity and represent environmental interests. Because our staff has robust knowledge of the California Environmental Quality Act and regional planning regulations, even developers have come to respect CSERC's involvement.
Like all of CSERC's most important efforts, when it comes to protecting natural open spaces from unnecessary and damaging development, our Center's staff serves as your hands at work.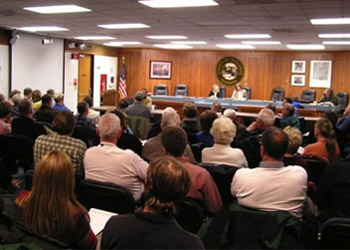 Rarely are people exceptionally experienced with technical land planning reviews, testifying before decision-makers, or negotiating with applicants. CSERC is distinguished by over 25 years of success and experience, our staff exemplifies with each new planning challenge. We also employ the help of great attorneys when needed.
Read more about our successes protecting the environment, here