CSERC enthusiastically supports the use of prescribed fire and managed wildland fire for ecological reasons and for reducing the risk of high severity wildfires such as the Rim Fire. Prescribed burns reduce the buildup of flammable fuels, open up thickets of brush and small trees, and improve habitat values for wildlife.
The Stanislaus Forest has two prescribed fire projects scheduled for this month.  Both are on the MiWok Ranger District.  The first project site is the South 108 underburn of up to 175 acres south of Long Barn.  The second is the Crandall underburn of up to 140 acres, which would be north of Twain Harte in the area of 3N24, south of Deer Creek.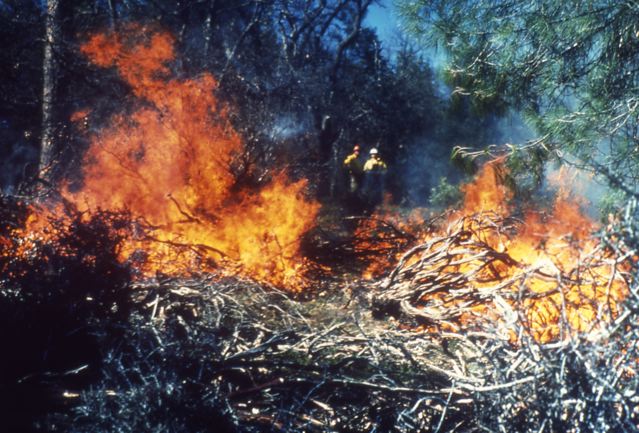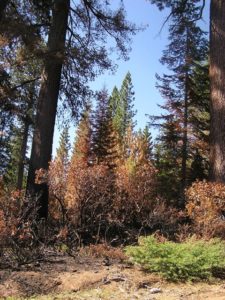 As shared by the Stanislaus:
"The goal of this prescribed burn is to enhance public and firefighter safety by maintaining a fuelbreak and further reduce the threat of high-intensity wildfire to protect watershed values and wildlife habitat by creating a mosaic pattern of vegetation.
Prescribed burning is an effective, cost efficient method of reducing flammable forest fuels, improving firefighting capabilities, and reducing the impacts of large uncontrolled damaging wildland fires.
Prescribed low-intensity fires enhance wildlife habitat, protect and maintain water quality and soil productivity, improve forest ecosystem health, and reduce the threat of uncontrolled conflagrations. The Sierra Nevada is a fire dependent ecosystem, where fire is a critical part of the natural forest process and helps to maintain resilient forests."
See the Fire Information handouts below for specific information on where the prescribed burns are taking place.