The Central Sierra Environmental Resource Center (CSERC) is seeking a qualified candidate for full-time employment.  CSERC is a 501(c)(3) non-profit environmental organization with a mission to protect water, wildlife, and wild places of the Northern Yosemite region.
Location - The CSERC office is located in Twain Harte, California, east of Sonora in conifer forest at the 4,000' elevation.  All fieldwork, advocacy efforts, educational outreach, and planning efforts by CSERC staff are based out of the Twain Harte location.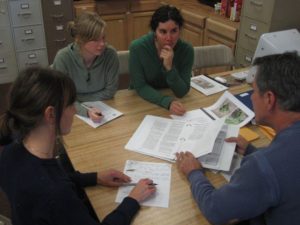 Program of work – The CSERC staff engages in a broad range of efforts that are constantly evolving in response to current issues and challenges.  The selected candidate will perform varied work, including:
(1) office tasks such as reviewing CEQA/NEPA documents, writing detailed comments, doing member mailings, maintaining database entries, and updating the CSERC website.   
(2) advocacy work, including attending meetings, organizing volunteers, and social media.
(3) watchdog monitoring and forest fieldwork, such as water quality sampling, monitoring meadows, setting up cameras to detect rare wildlife, and participating in restoration projects in the region.  
In addition to the office work (70% of time) and fieldwork (25% of time), the selected applicant may represent CSERC (5% of time) at public meetings or hearings.  Fieldwork is a priority in the summer/fall field season, with office work dominating the rest of the year.
This job announcement is open to applicants with either of two separate areas of expertise and skill sets.  Those with experience doing forest fieldwork, wildlife surveys, or other science-based resource work may be a match based on their experience with resources and monitoring.  Those with experience doing administrative or associate director work such as grant writing, staff management, fundraising, bookkeeping, social media, or organizing may be a strong match based on those skills and attributes.
Within those two areas of expertise described above, we are seeking the applicant who can bring the most value to CSERC's wide range of programs and efforts.  To be competitive for the position, applicants should have at least two years of work experience tied to natural resources, conservation, or work with a non-profit organization.  All applicants should also be capable of hiking and working in rugged terrain and traveling off trails in mountain conditions.  
Salary and benefits – Salary ($32-$50k DOE) will be based upon education and experience, as well as skills that are pertinent to CSERC's programs.  A salary estimate for you personally can be discussed in communications with CSERC's executive director if you become one of the second level candidates considered for actual interviews.  As a non-profit, CSERC cannot fully match salaries available in government agencies or the private sector, but the Center's work atmosphere, flexibility of your work schedule, the value of making a difference for the environment, and the opportunity to be paid to search for wildlife, sample water quality in streams, or do other enjoyable field work all adds to the compensation of working at the Center.  CSERC provides three weeks of paid leave plus 11 holidays annually, as well as basic medical benefit coverage, HSA contributions, and retirement contributions.  CSERC does not at this time provide dental or optometry coverage.
How to apply – Please send a brief cover letter (describing your background and why you are interested in the position) along with your resume to John Buckley (executive director) at johnb@cserc.org or by mail to:  CSERC, Box 396, Twain Harte, CA 95383
If you have any questions about the position opening or about CSERC's programs, visit the website at: www.cserc.org or call John at (209) 586-7440.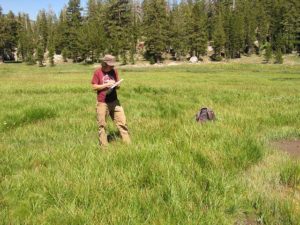 Preference will be given to applicants who now reside in the local region and/or have direct experience with the plants, animals, and ecological issues of the Sierra Nevada region.
Submissions in response to this Job Announcement should be received by no later than July 6, 2017 (earlier is preferable).