The clear water in the forest stream looks attractive and healthy as the stream falls over rock ledges and winds its way down the drainage.  Forest visitors, especially kids who love to get wet on a hot day, may wade through the water or reach underwater to pull up glistening stones or to grab at darting minnows.
        Attractive streams are common throughout the Stanislaus National Forest and even to some extent in the oak woodland region of the foothills.  In contrast, other forest or foothill streams are murky with sediment, contain blooms of algae, and obviously look far less safe for bodily contact.  Surprisingly, many clear streams may have just as high a level of pathogenic bacteria as muddier streams.  And many clear forest streams have E. coli or other contaminants at levels that would appall most parents of the kids blissfully playing in the water.
        Since 2009 CSERC biologists have done varying amounts of water quality sampling to take water to a certified testing laboratory to have the levels of pathogenic bacteria evaluated.  Results vary greatly from early in the summer until the time when livestock has been present in some areas for two months or longer.  Livestock presence is often associated with high levels of fecal coliform in water samples.  CSERC believes that the close association between cattle and contamination is pretty obvious when fecal patties (cow manure) is plopped into stream channels or observed in close proximity to the stream.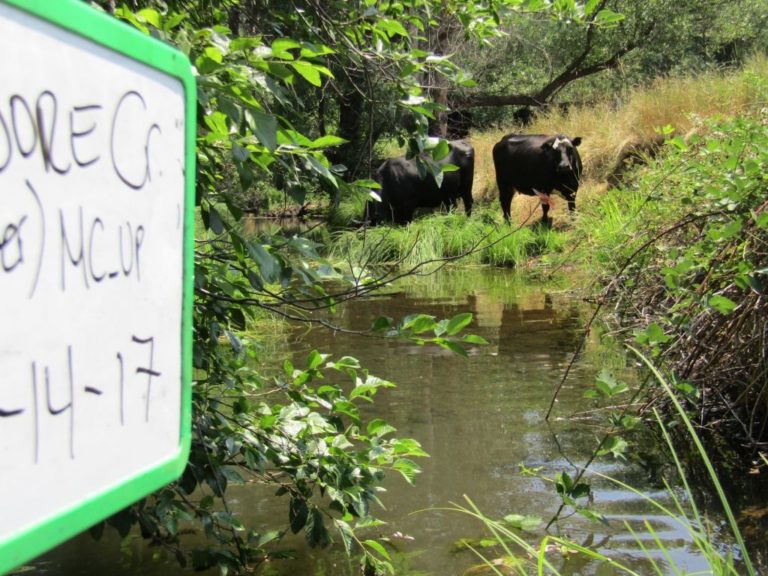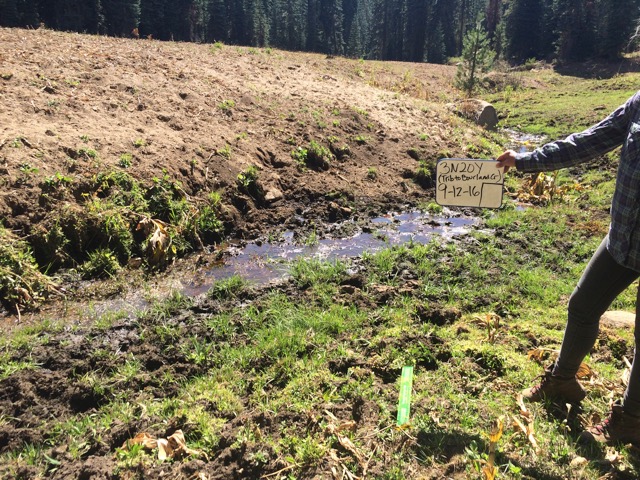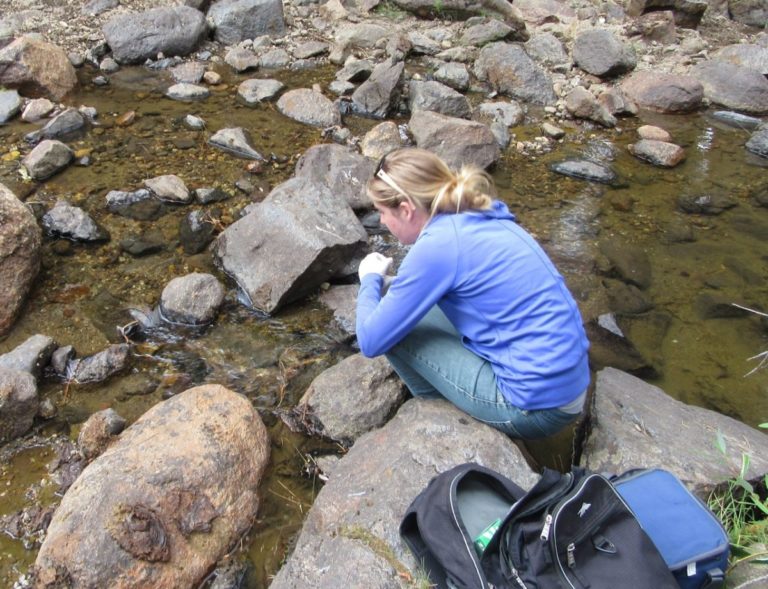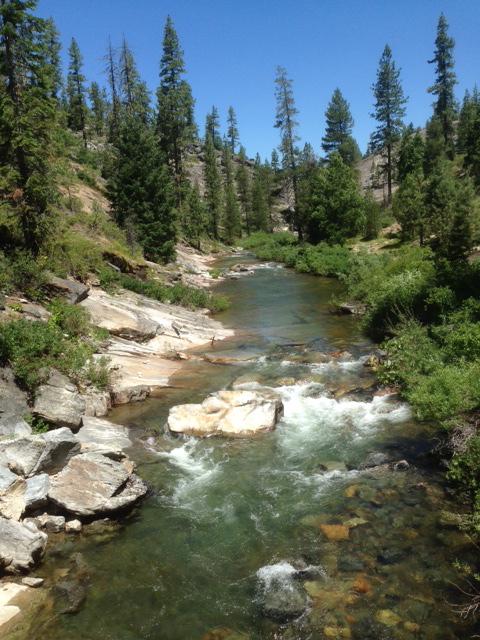 Past testing, however, is seldom sufficient to answer strong rebuttals from the livestock industry or pro-grazing staff members of the Forest Service who dismiss any need for keeping cattle away from popular forest streams.  Accordingly, this year CSERC biologist Meg Layhee and other supporting staff are doing the highest amount of water quality sampling that CSERC has ever undertaken in the local area.  
        Livestock is not the only threat to water quality, and forest streams are only one concern.  CSERC is initiating sampling of foothill streams this summer and fall to see where obvious problems may be found.  Additional foothill stream testing of water quality will take place in late fall and winter so as to see how changing flows, weather conditions, and other factors either elevate contaminant levels or reduce pollution.
        All of this work establishes data that can be added to as more sampling is done.  With only limited funds to undertake this important work, CSERC has nevertheless diverted member support dollars to these efforts so as to build the early season test results and other baseline sampling information that can be part of a broader summer/fall program of water sampling.
        Snowmelt and heavy winter rains produces some amazingly clean water in tributary streams in our region.  CSERC aims to continue our work to curtail poorly managed livestock and other sources of contamination that degrade water quality and make clear flowing streams potentially hazardous to the health of families who come to visit their public forests.