Saturday, October 7th -- Westside Trail Maintenance
We will be clearing vegetation, removing debris, and installing signs along the trail in the North Fork Tuolumne River canyon. There is a lot of poison oak along the trail, so volunteers are not advised to join us on this workday if at all sensitive to poison oak!!
Full day project.
10-15 volunteers needed.
Will be hiking so bring a daypack & plenty of water!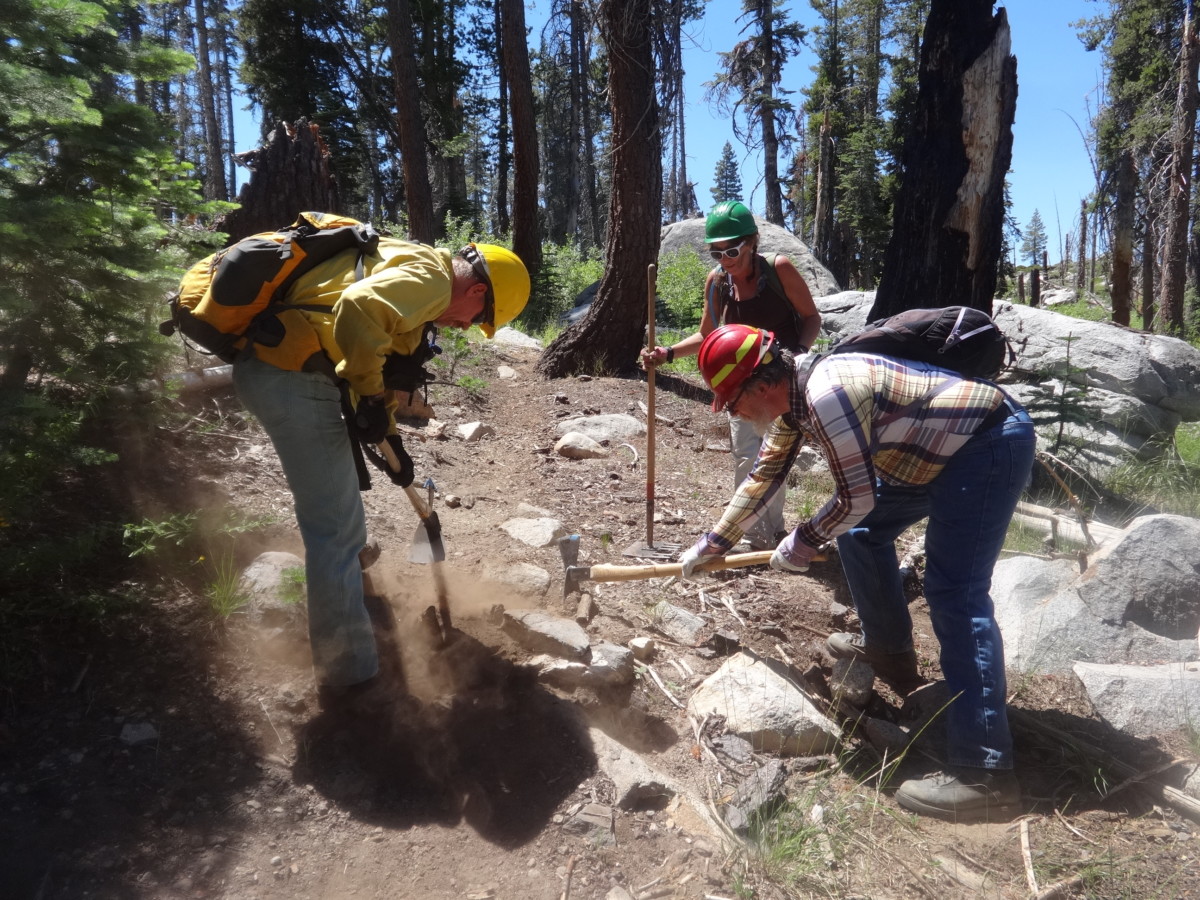 Saturday, Nov. 4th -- Sugar Pine Railroad Grade Trail Maintenance
Forest Service staff, CSERC staff and volunteers will be cleaning out  drainage ditches, and installing signs and vehicle barrier posts along the beautiful South Fork Stanislaus River on the Mi-Wok District.
Full day project.
10-15 volunteers needed.
Will be hiking so bring a daypack & plenty of water!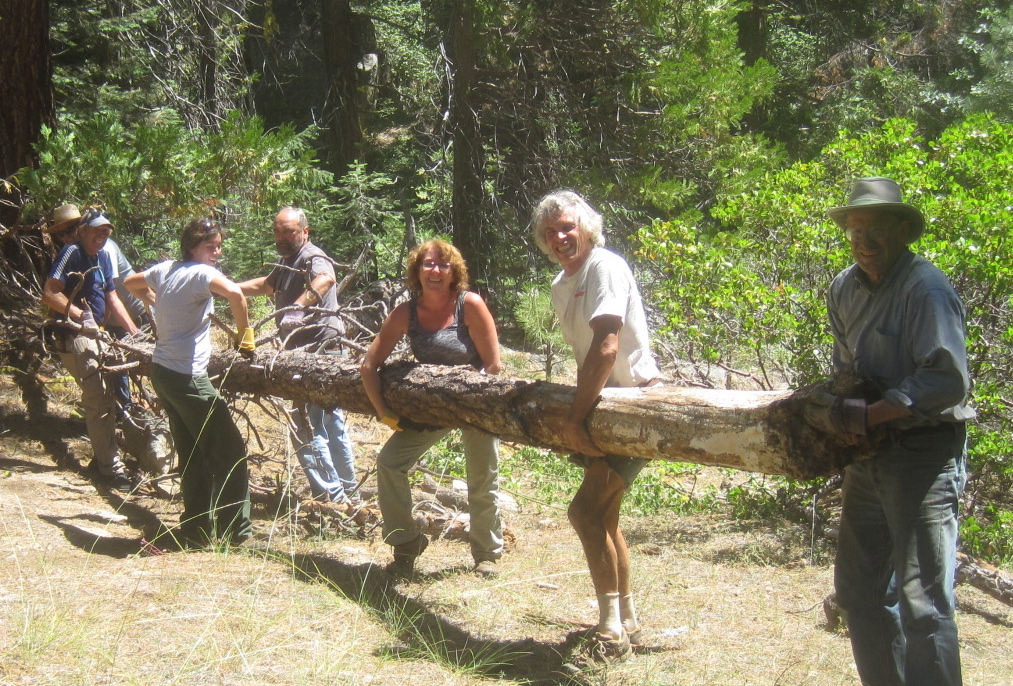 Tuesday, October 17th -- Leland Gully/Fiddler's Green Meadow Fence Take-Down
Volunteers will assist CSERC staff and Forest Service staff take down a barbed wire fence surrounding the restored meadow on the Summit Ranger District. Fence is taken down for the season and will be put back up next year. We will also be doing some stream channel stabilization work.
Full day project.
5-10 volunteers needed.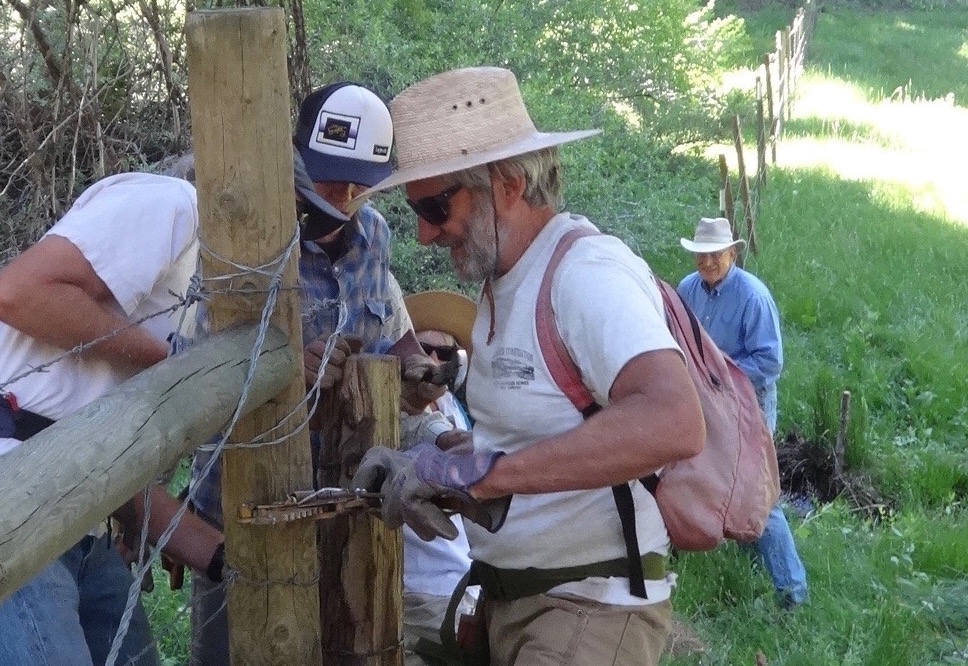 Plan to bring the following items at a minimum for all volunteer projects:
Work clothes

 that can get dirty (long sleeves recommended and long pants required)

Work boots required (where top is above the ankle)

Sun protection

Lunch

 (snacks will be provided)

Water bottles (may be hiking, depending on project). Bring plenty of H2O!!

Daypack to carry your belongings
Please sign up as soon as you can. Specifics on meeting time and place will be given as we get closer to the workday to those that rsvp. We will have carpooling available for those who want to rideshare.
Contact Megan Layhee at megl@cserc.org or call the CSERC office at 209-586-7440 to sign up or find out more!