Once again, it was another great year for stewardship on the Stanislaus National Forest. In 2017, we completed 10 volunteer workdays with 96 total participants and 591 hours of time donated, and public lands were benefited in the following ways:
Nearly 1,000 conifer tree seedlings planted in a high-severity burn area.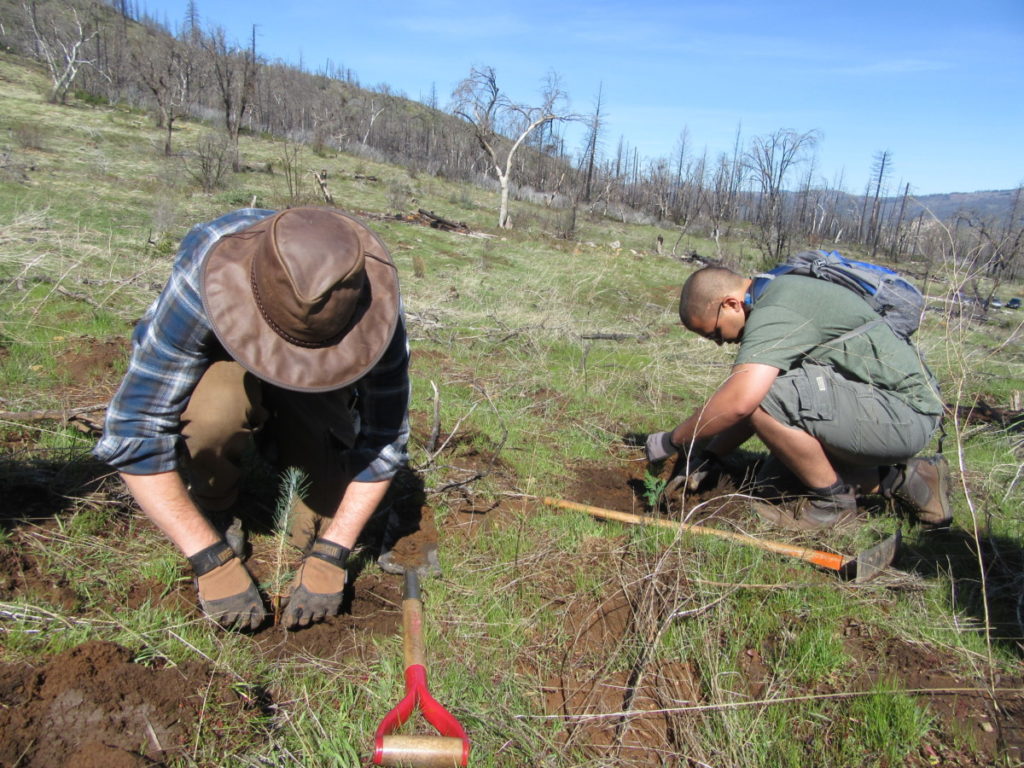 7 acres of meadow habitat protected by fencing construction.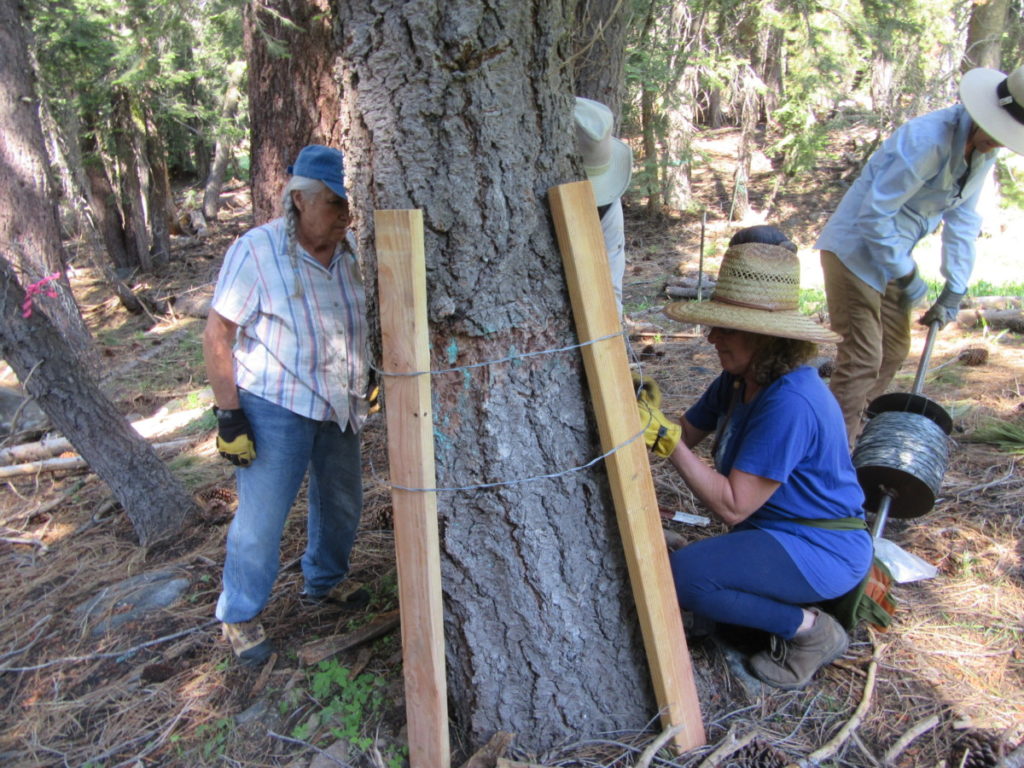 Invasive bull thistle were removed from a meadow habitat.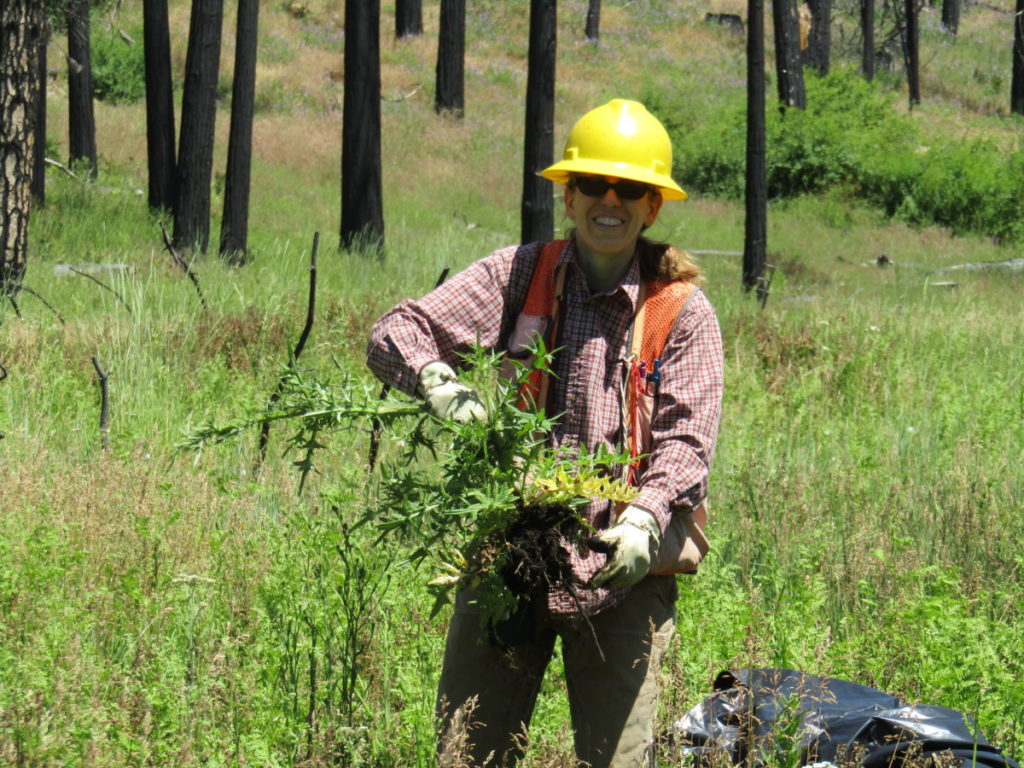 1.5 miles of trail were brushed, trimmed back and maintained.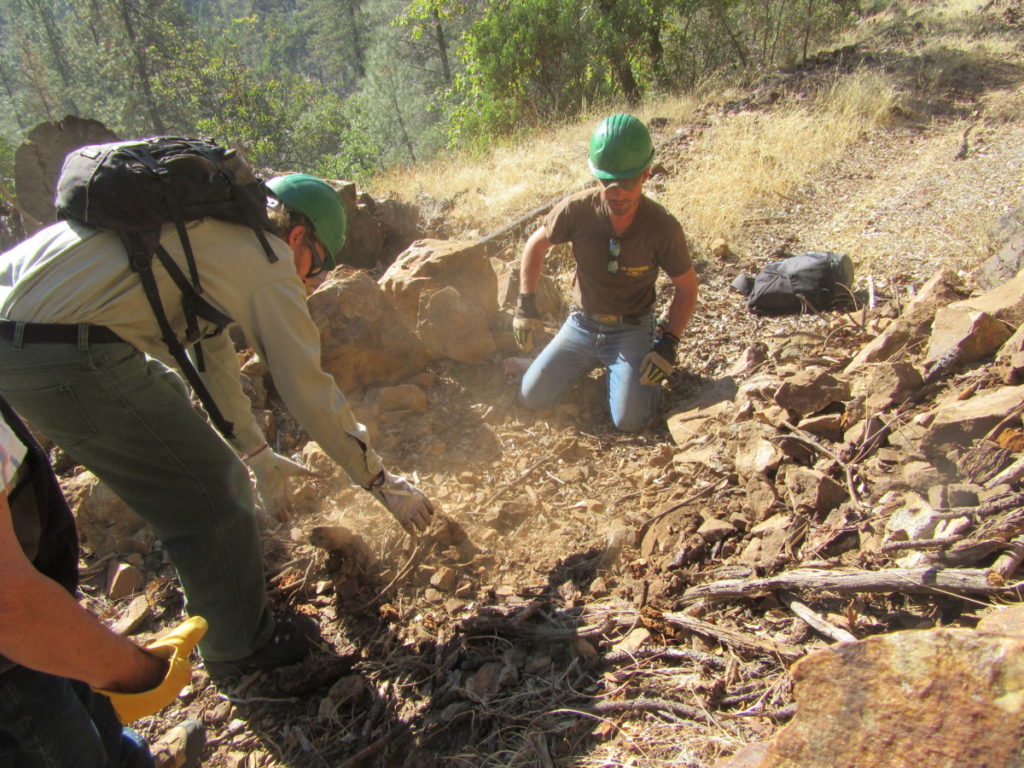 Surveyed for rare mountain lady's-slipper on the forest.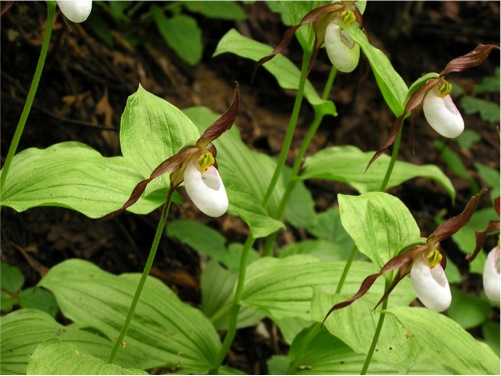 Illegal OHV routes were naturalized and restored along 2 creeks.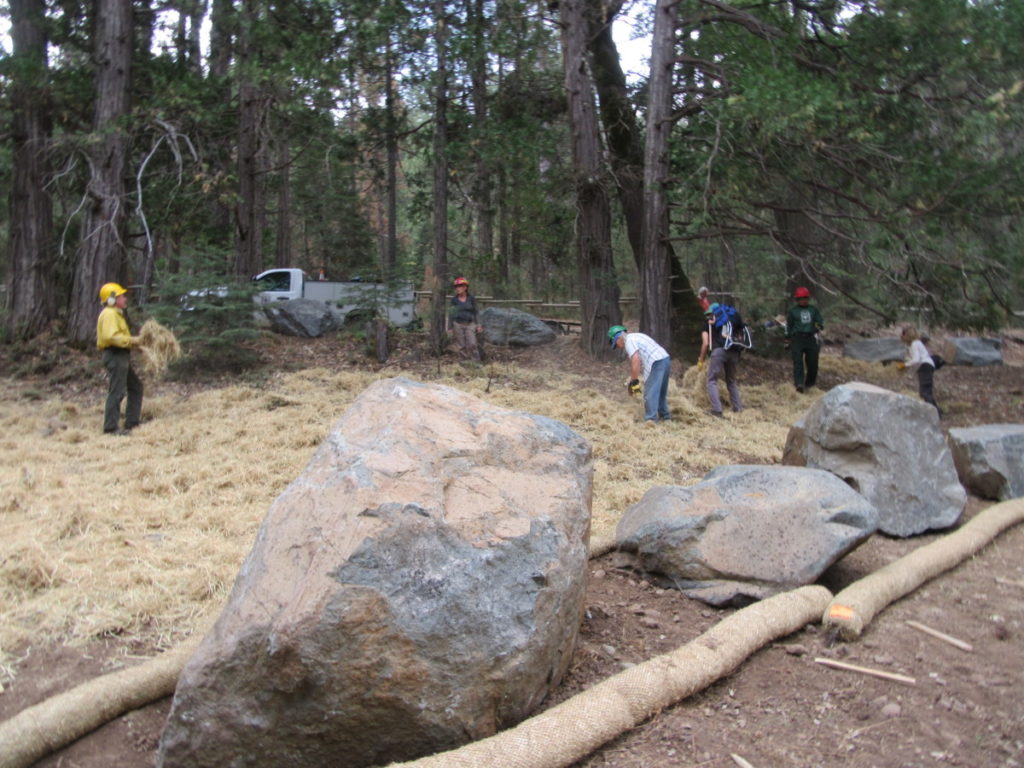 The work of volunteers over the years has demonstrated that their efforts, dedication and perseverance has made a difference for the health and function of forests and watersheds on public lands. Please take a few minutes to look through CSERC's 2017 Volunteer slideshow (below) and take a look through the 2017 Volunteer Report to get an idea of the positive impact that our volunteers have made on our public lands in the Northern Yosemite region this past year. Also, if this has gotten you pumped about becoming a volunteer, click the purple button below or email Liz Gregg (lizg@cserc.org) to sign up to be on our volunteer email list, and you will hear from us in the new year about volunteer opportunities in 2018!