Using five years of meticulously collected water sampling data, CSERC biologists Megan Layhee, Megan Fiske, and Lindsey Myers had their research investigating the correlation between livestock presence and bacteria contamination in freshwater streams published this October 2017 in the peer -reviewed scientific journal Scientific Research.
For well over a decade CSERC has been a leading advocate for protection of wetland, wildlife, and water quality that are put at risk by mismanagement of domestic livestock grazing in the Stanislaus National Forest. One of the key issues raised by our Center has been the contamination of water by pathogenic bacteria from livestock presence in areas where people recreate.
To read the article in full or download a .pdf version, link here to go the article on Scientific Research's website.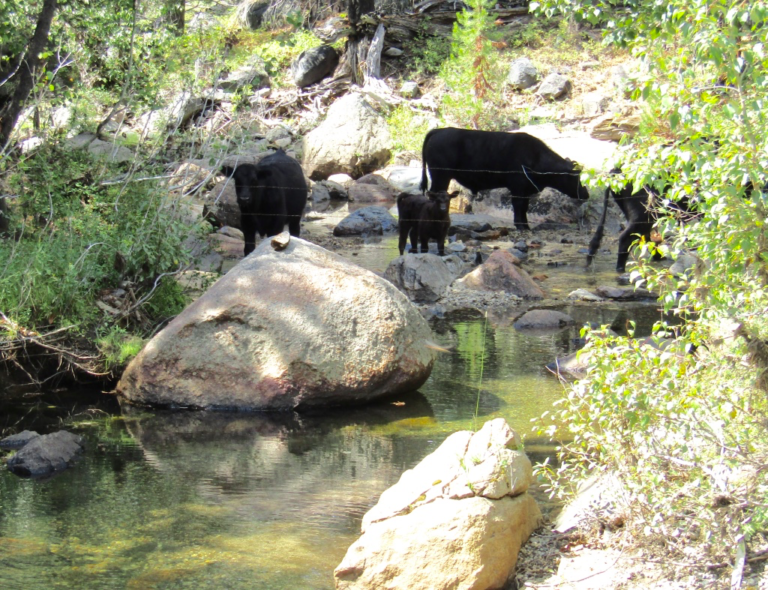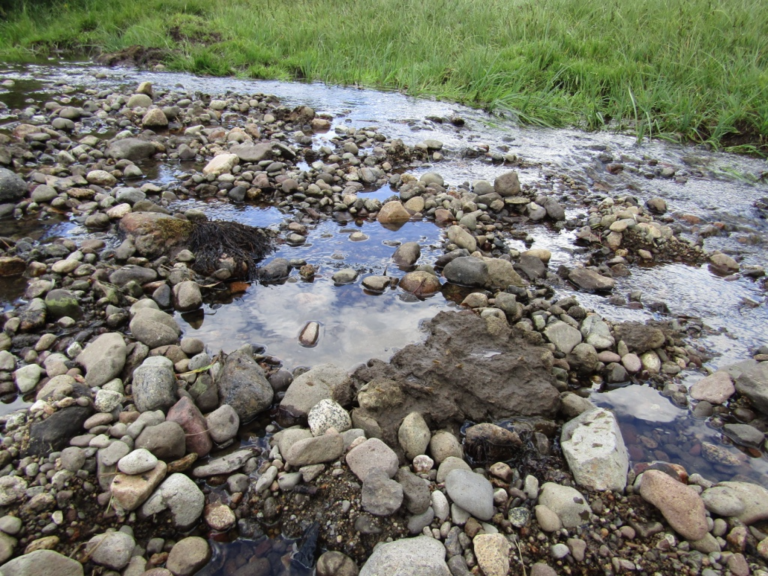 Example of increased streambank degradation over the course of one grazing season along a perennial stream that CSERC monitors on the Stanislaus National Forest. Cattle hoof pocking was evident along the stream channel (Photos by Megan Layhee).