Just since 2000, bark beetles have ravaged 85,000 square miles of forests in the western United States — an area the size of Utah.  With unseasonably dry weather this winter in California, the lack of rain/snow creates favorable conditions for another potential wave of bark beetle damage to our region's conifer forests.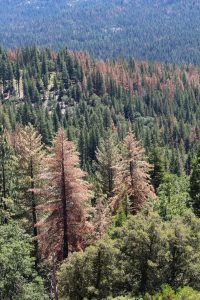 The report below makes it inarguably clear that our planet's warming climate is helping opportunistic bark beetles to thrive and multiply. Check out the following article, which details beetle epidemics and the resulting forest mortality that has spread across much of the globe.
Click here to read the full article!