Help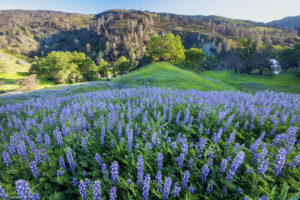 CSERC protect the environment by signing up as an activist. Together we defend water, wildlife and wild places in the Northern Yosemite and the Central Sierra Nevada region.
"Be an engaged citizen on environmental issues that matter"
Let's join our forces
Many of CSERC's key victories come when we get enough activists to write letters, make phone calls, or speak at public meetings about issues of concern. We need your pen, e-mail, or voice!
Current Activist Alert!
From the Tule elk roaming the wildflower laden oak woodlands of Berryessa Snow Mountain, to the fantastic wildflower superblooms in Carrizo Plains, to the hundreds of thousands of archaeological sites at Bear's Ears, unique wildlife, plants and culturally significant places have been protected as National Monuments. Now, these precious places may lose the protections afforded them as Monuments, and they need your support!
Submit your comments explaining why you see National Monuments as a positive way to manage the land, that provides a certain niche of recreational use, and preserves historically, ecologically and culturally significant places. These areas should be protected and preserved for future generations! There are many benefits to local communities from the tourism and recreation associated with National Monuments. Local outdoor guides and outfitters benefit, as do lodging establishments and restaurants, and even gas stations and grocery stores receive income from tourists drawn to these monuments. Most importantly, express your support for National Monuments and your opposition to the removal of any protections for these National Monuments.
Comments regarding Bear's Ears are due by May 26th
All other comments are due by July 10th
  Submit your comments online here or mail them to:
Monument Review, MS-1530
U.S. Department of the Interior
1849 C Street NW
Washington, DC 20240
When do we need environmental activists?
CSERC reviews all local development proposals and projects on public lands so we don't miss an opportunity to defend the environment, but we have no way of knowing when a controversial issue will arise.

No matter the timing, the issue is always urgent and your voice is very much appreciated.

 
Sign up to be an environmental activist.
If you sign up as an environmental activist you will receive the latest update action alerts by e-mail. Then you can always decide whether you have the time when we e-mail you and if it is a project that you have concerns about. There is no obligation once you sign up.

If you want to receive alerts when you can raise your voice as an activist for an issue you care about, then please contact CSERC's executive director John Buckley, at johnb@cserc.org and let him know you want to receive future activist alerts.