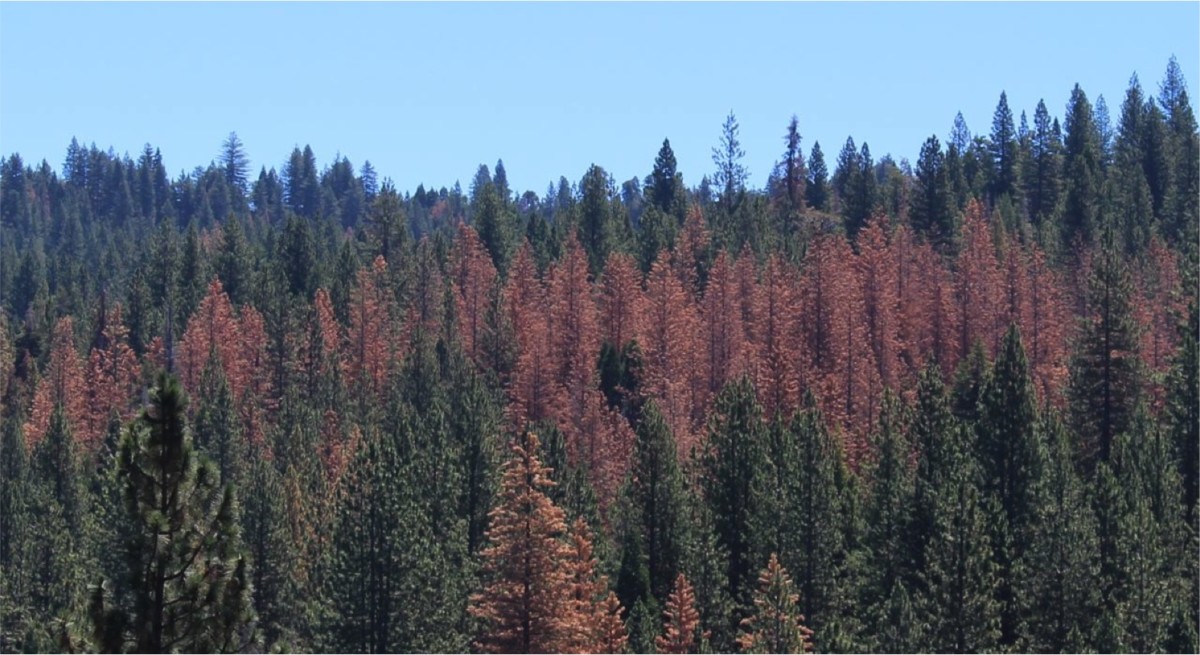 In the Sierra Nevada especially, and throughout California, there has been a lot of talk lately about trees - between fire, drought, and bark beetle mortality, people are concerned about the health of Sierra Nevada forests. And they are right to be.
Sierra Nevada forest health
The forests of the Sierra look much different than they did 1,000, even 100 years ago. While there are many perspectives about the causes for these changes, there is no denying that ecosystems throughout the west have had their fire regimes altered through fire suppression.
The Sierra Nevada Conservancy, a state agency, has produced their second report on "The State of the Sierra Nevada's Forests From Bad to Worse " which compares current forest conditions to historical data, details the benefits of healthy forest ecosystems that are being diminished, and proposes what steps could be taken next to alleviate the issue. There are some great details about carbon storage and emissions as well as so much more - we encourage you to check it out!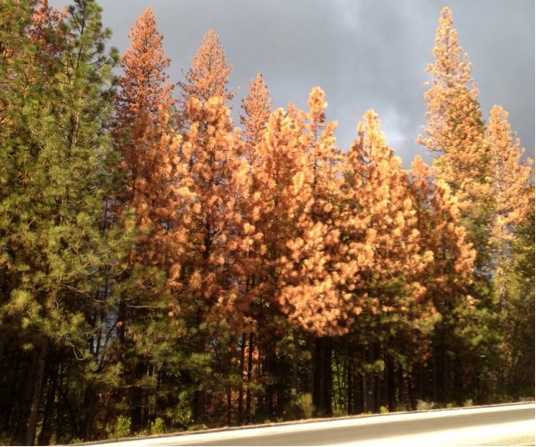 What to do next?
Forests throughout the Sierra Nevada have had their fire regimes altered for centuries. Even though Smokey the Bear from two decades ago would plead "Only YOU can prevent forest fires," the USFS is shifting towards embracing fire and promoting more prescribed fire. Groups like Sierra Forest Legacy are championing the need for fire in the Sierra Nevada in a variety of ways. Check out the powerpoint accompanying the presentation they gave recently at a state senate hearing in Sacramento. There is great information about California's drought and fire history, as well as some promising news about successful prescribed burns in areas of tree mortality in the southern Sierra.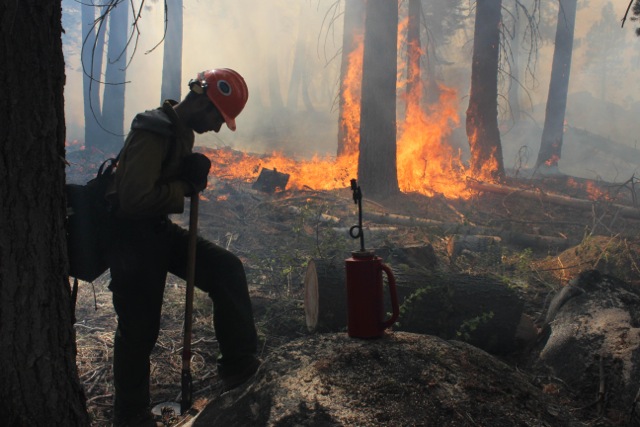 Promoting forest health for over 25 years
These two reports just touch the surface of the complex issue of forest health in Sierra Nevada forests today. Advances in research and technology improve our understanding of what a healthy forest should look like and what actions we can take to get there. For more than 25 years, CSERC has been working to improve forest health. These are just a few of the things we are doing now to improve forest health:
Promoting science-based thinning  to restore broad areas of conifer forest back to more open and park-like, with scattered trees, mixed with patches of denser stands, that represent historic conditions
Engaging volunteers in stewardship projects that enhance meadow and riparian ecosystems, restoring areas damaged by illegal trails and sites with roads causing erosion and more
Encouraging a greatly increased use of prescribed fire on public lands through multiple collaborative groups
CSERC will continue to tirelessly advocate for balanced solutions, which is especially important when it comes to these complicated and controversial issues. While the forests of the Sierra Nevada have changed, CSERC's desire to protect them won't change!