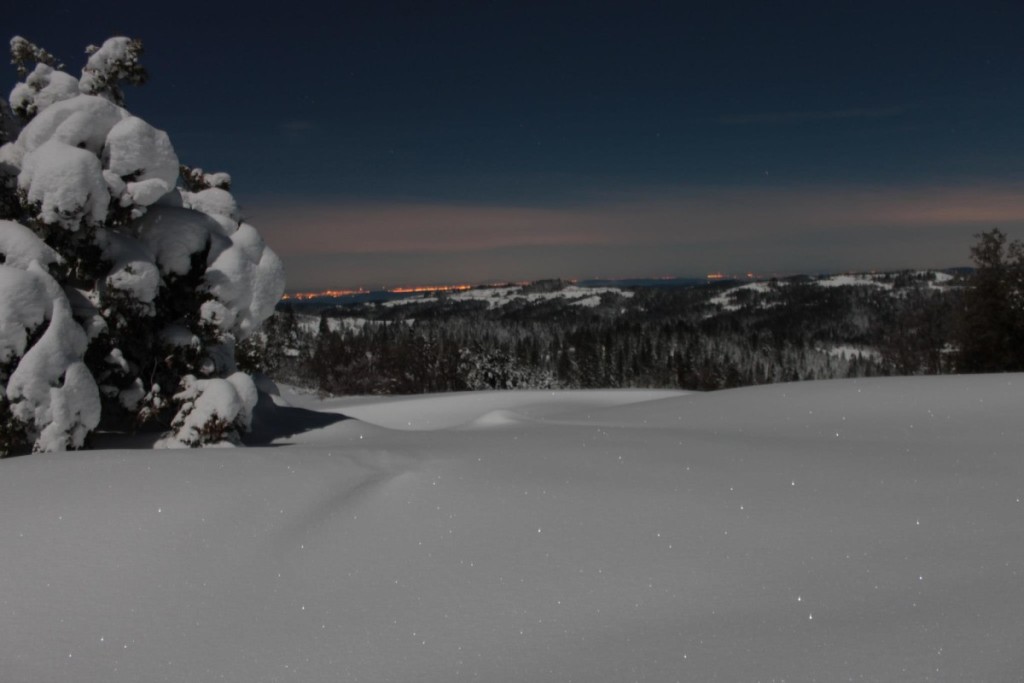 El nino has been delivering upon its promise of a wet winter here in the Sierra Nevada. With the abundance of snow, many people are heading up into the mountains to recreate and enjoy the beauty of winter. It is wonderful to bring someone to the snow for their first time, and to see the joy on a child's face as they sled down the snow. However, a fun trip to the snow can become unpleasant and dangerous if the proper precautions aren't taken. Here are some quick tips for safe snow play in the central Sierra.
#1 Know where to go !
Make sure your destination is safe for your family and the locals by visiting places designated for snowplay. If you seek adventure and finding your own place to go, please exercise good judgment and respect all private property and no parking signs. A number of popular local places have consistent parking and littering problems, and CHP is often out citing those who park illegally. Here are a few local suggestions that offer facilities and safe parking at low to no cost …
Leland High Sierra Snow Play – This unique and wonderful snow park offers a range of price options and activities. For cheaper tickets, visit during the week. Tickets include parking, lodge access, and equipment rentals. For those 44" and taller, a rope tow brings you up the mountain to sled back down on the specially designed tubes. There is also a smaller hill for the little ones to walk up and slide down, and a mini-snowmobile course! For more information check out their website http://snowplay.com/
Pinecrest Lake – Restrooms and plenty of safe parking are available at Pinecrest lake. Sled down the beach when the lake level is low, or explore around to find gentle to moderate hills. Sledding options are limited, but plenty of snow for snowball fights and to build snowmen with.
Big Trees State Park – For a small $7 fee that supports California State Parks, you can visit Big Trees State Park and have access to plenty of safe parking, restrooms and sled hills amongst giant sequoias!
For ideas of more places to go in Calaveras County, check out the visitor bureau's blog http://www.gocalaveras.com/best-places-to-sled-in-calaveras/
* Little Sweden * - NOT RECOMMENDED -This used to be a ski area and snow play area, but is currently privately owned with no commercial development. To recreate here requires trespassing on private land and securing one of the few (roughly 15 to 20) legal parking spaces. Sledding here has created problems for the community due to illegal parking, unsafe behavior along a highway with a 65 mph speed limit, and a lack of facilities for properly dealing with human waste and litter. The private landowner has not made any statements regarding the use of his property. CHP frequents this spot to cite those who are parked illegally. We are NOT recommending this as a snow play area.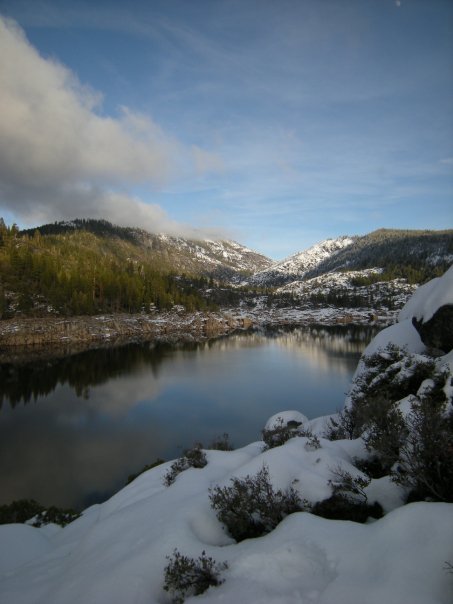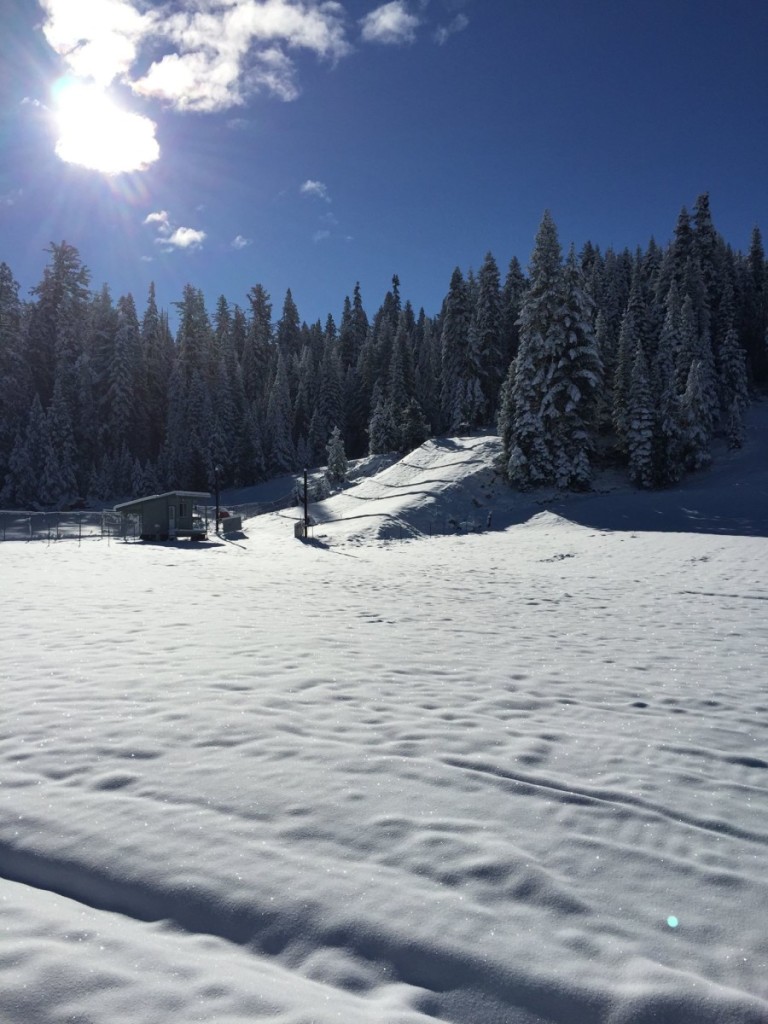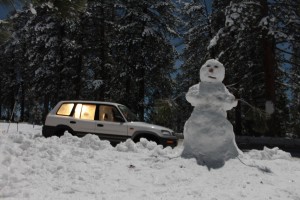 #2 Check the road conditions
Whether or not there is a storm in the forecast, you should always carry chains when you come to the mountains. Check out the Cal Trans website and enter the highway number to get the most current road conditions. Remember that while the main highways may be plowed or sanded for safer travel, the side roads off the main stretches can be much more treacherous. Local ski resorts near your destination are good resources for up to date weather and road conditions.
#3 Be prepared for the weather
Although the sun may be out, cold-related injuries can still occur if you aren't prepared. Wear moisture wicking layers closest to your skin, and waterproof layers on the outside to keep you dry. A hat, scarf and gloves will go a long way towards helping regulate your body temperature. Avoid cotton as it takes a long time to dry once wet and can easily cause hypothermia. Consider bringing a change of clothes in case anyone gets cold throughout the day, or to have dry clothes to put on for the car ride home. Don't forget sunscreen and sunglasses! They may seem reminiscent of summer's past, but you need both to protect you from the sun, which is made more intense at high elevation and with the snow reflecting the light.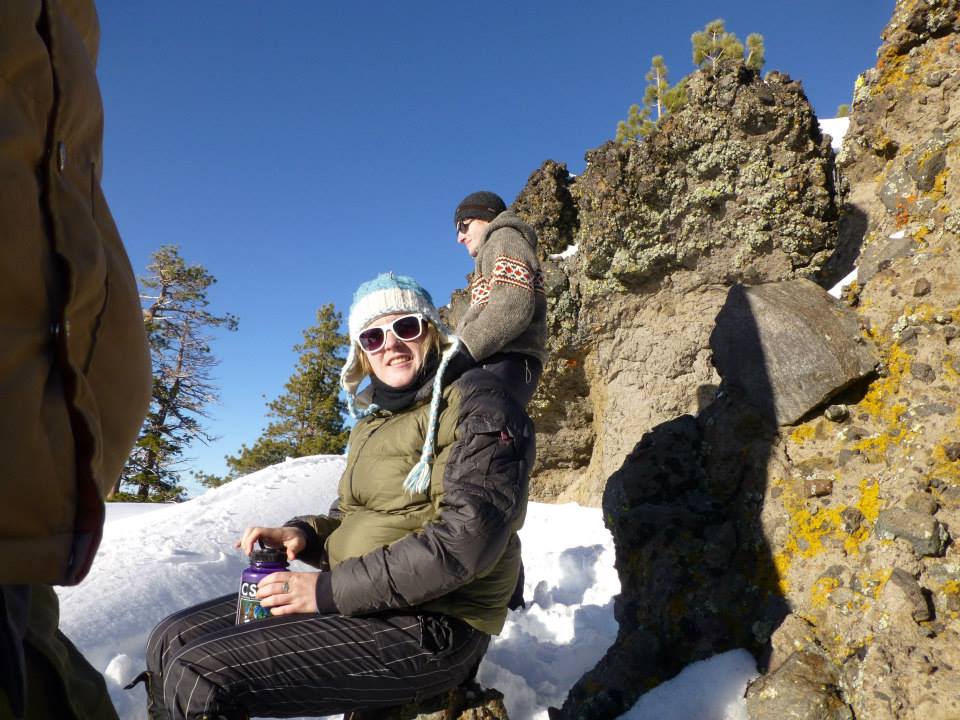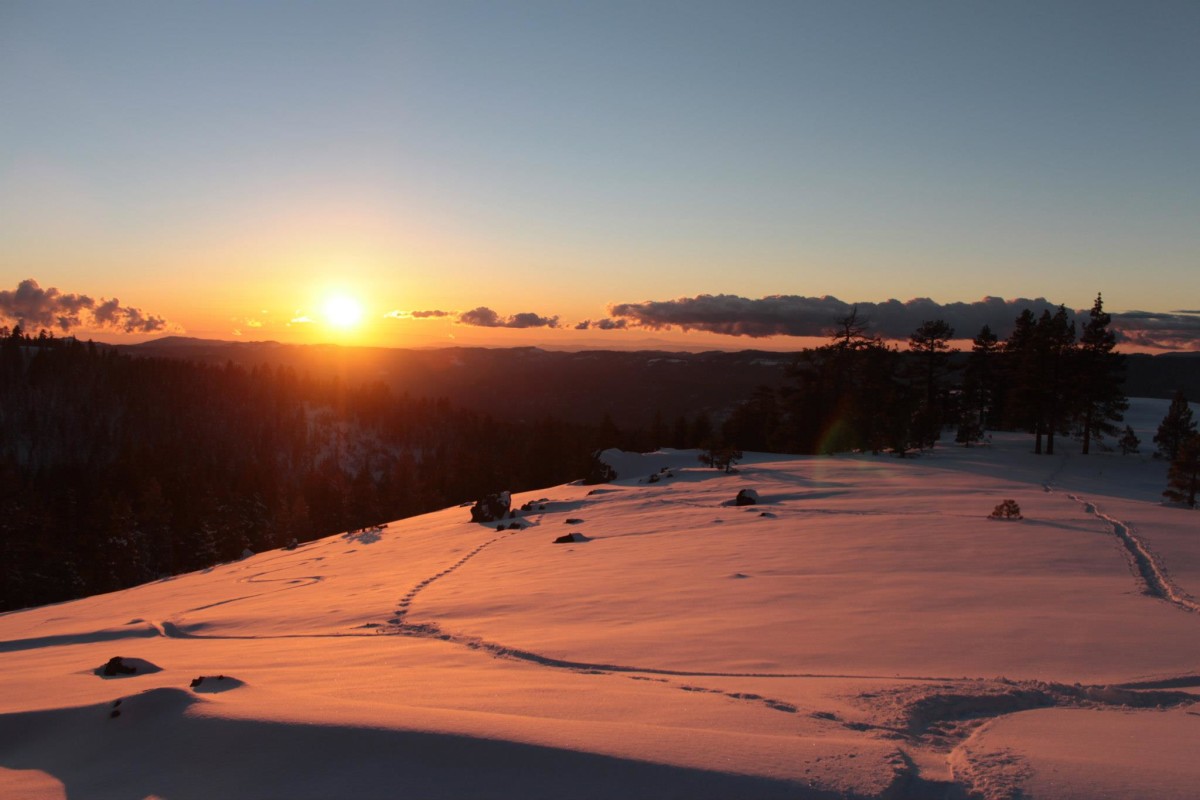 #4 Leave no trace
Show the mountains your respect by practicing leave no trace principles. Pack it in, pack it out. Consider leaving it cleaner than you left it, even if that means picking up pieces of someone else's broken sled. Know where you can go to use a restroom if needed.

Bring not only your love for the mountains but your respect for the mountains too!
-Megan, CSERC Blogger