Fall is upon us, but it is not too late to get out and experience the beauty of the Central Sierra Nevada. Although New England is renowned for its fall colors, the Sierra Nevada mountains also put on quite a show. In the high country, the fluttering leaves of the aspens have begun to turn gold with patches of flame orange. Along the periphery of the same meadows and streams you'll find vibrant yellow willows. And, at lower elevations the dogwoods will soon turn their deep shade of crimson.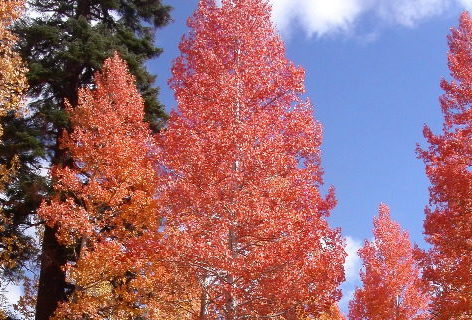 This annual show of colors takes place just as broadleaf deciduous trees are preparing to shed their leaves for the long dormancy of winter. Dramatic color shifts from green to yellow or red occur in this type of trees because, in preparation for dormancy, they stop producing chlorophyll, which is the molecule that fuels the trees' growth through photosynthesis. As the remaining green chlorophyll breaks down, brighter yellow and red pigments are allowed to shine through, lighting up the vibrant fall landscape.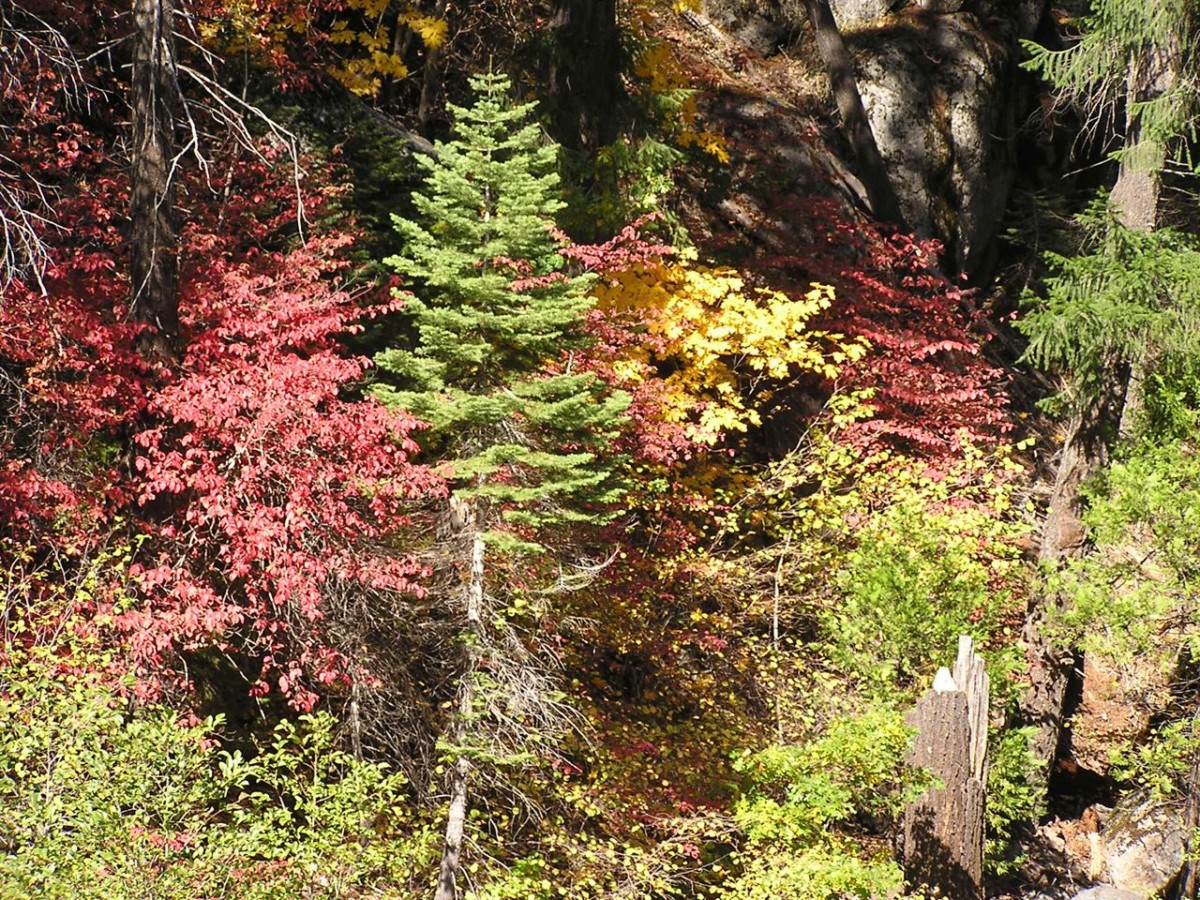 So where can you go locally in the Stanislaus to spot some of the most vibrant fall displays? If you're looking for aspens and are eager to get out into the high country, Eagle Meadow and Bell Meadow put on breathtaking displays when their colors are at their peak. For a closer location, in the coming weeks check out the maple and dogwood trees along the Italian Bar Road outside of Twain Harte or take a walk along the TUD ditch trail off of Mount Elizabeth Road.
      Each season the natural environment in the Central Sierra brings us something new. Though the camping season may be coming to a close for many of us, it's never too late to get out for a day-hike and see what fall has in store.